Like a little drama in your life? Well, Trash Polka tattoos certainly make a statement and are clear attention getters. They are the tattoos which stand out from the crowd! Highly dramatic but individual and satirical in nature, take a look to see if Trash Polka is for you…
What is a Trash Polka tattoo?
A unique technique in tattooing, this tattoo style combines the abstract; great imagery in black and white; lettering; and symbols with a splash of red paint thrown in for artistic measure. Born from photographs, images and collages, these designs originated from German tattoo artists Simon Puff and Volko Merschky. The reference to 'trash' means garbage and to "Polka" meaning dance. The merging of the two has created this unique art form.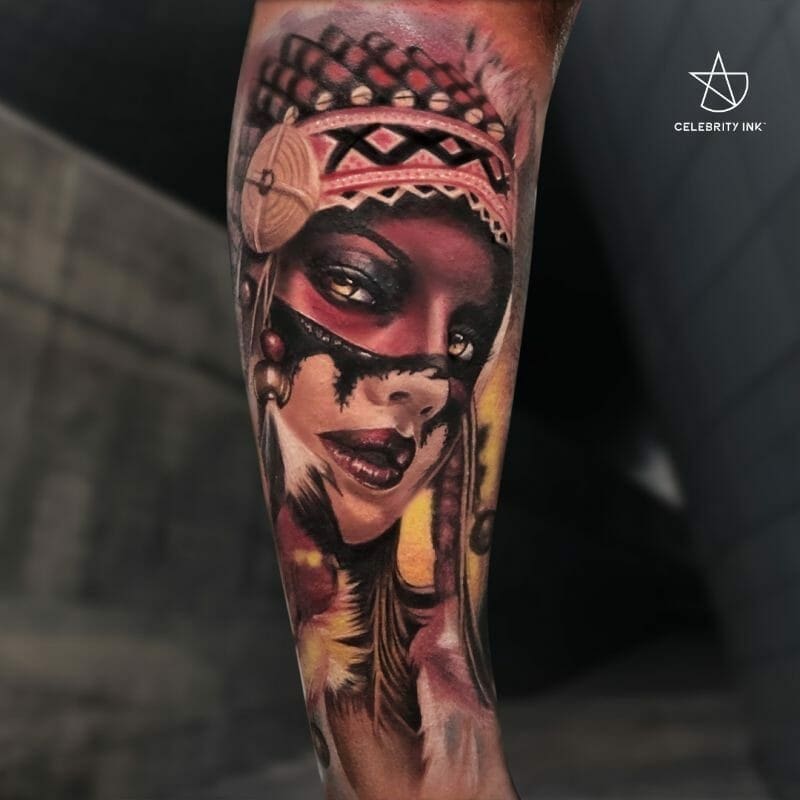 Trash Polka on trend
Imagine a collage of imagery, words and symbols which can be any size (but the bigger the better!). They are immediately distinguishable via their unique colour scheme of black, white and red and can be inked on any part of the body. The combination of using photo-realistic images with graphic elements and generally a paint drip effect gives a chaotic impression at first glance, but most are very stylised and exact in their strokes creating beautiful effects. In a world where individualism is celebrated more and more, Trash Polka is fast becoming a trending tattoo style.
What you should know
If you are considering a new tattoo, it's important to stay true to what has meaning for you. This is somewhat more difficult with Trash Polka given it's a collage, but one recommendation is to select a core element which holds the personal meaning to you. The style makes heavy use of black and red inks which means they are dramatic and the design aesthetic takes on a "fresh or just finished" look. They all look like they have only recently been done. The gloss used in the piece adds to how it looks but you need to be aware of what happens when it fades. Of all inks, red and black are known to fade so it's something to consider. You can get blue incorporated into this style as well, so talk to your tattoo artist about this if it interests you. The style utilises fine lines but also smudges and smears so if you are after a totally crisp tattoo, this may not be for you.
Getting a Trash Polka tattoo will totally depend on your personal taste and preferences. Celebrity Ink™ can design tattoos to your specifications, so make an appointment today for expert advice.