Thailand is a beautiful and exotic country that has long been a favourite destination for travellers from all over the world. Known for its vibrant culture, breathtaking scenery, and delicious cuisine, Thailand is a must-visit destination for anyone who loves to travel.


Getting a tattoo in Thailand is an excellent option for those looking to get a unique and memorable souvenir from their trip. Here's what you need to know before booking your appointment.
First and foremost, it's essential to do your research and choose a reputable tattoo artist. Thailand is home to many talented artists. Look for reviews and recommendations from previous customers, and feel free to ask to see the artist's portfolio before making a decision.
When it comes to the design of your tattoo, Thailand offers a wealth of inspiration. Many traditional Thai tattoos feature intricate designs and symbols of deep cultural significance. There are plenty of options, from Buddhist imagery to sacred animals like the tiger and the elephant. Alternatively, you could opt for a more modern design incorporating elements of Thai culture or natural beauty.

In terms of location, some of the most popular places to get a tattoo in Thailand include Phuket.
Celebrity Ink™ is one of the best-known tattoo studios in Phuket, and it's pretty easy to see why. The tattoo brand is a well-established global empire that has been elevating the tattoo industry since 2013. It started in Phuket and has multiplied to more than 25 studios across 4 countries in Asia, Australia, and Europe. We have a modern and inviting facility with friendly staff and talented artists who are more than ready to input their creative flair into your tattoo design.
We aim to provide a "feel good" VIP experience and high-quality tattoo service, emphasizing customer choice and satisfaction.
Whether you're a seasoned tattoo connoisseur or you've never stepped foot into a tattoo studio before, it's not every day that you get to encounter a studio that values its customers so incredibly well. If you're looking for an artist and a studio who genuinely cares about making sure that you get the tattoo you want and want to be treated with the utmost respect while doing so, then Celebrity Ink™ is the place for you.

What to expect inside the studio
Tattoo studios are much more commonplace these days than they ever have been in the past.
Walking into ,a href="https://celebrityink.com/locations/patong-phuket/">Celebrity Ink™️ Phuket is like walking into a complete oasis. One of the first things you'll notice about the studio is the relaxed, welcoming atmosphere. The studio itself is clean and bright and offers a pristine environment where you can let your creative side come out and play. In particular, you will find a fantastic sense of community among many people who get tattoos.
What Type of Tattoo Can You Get?
Celebrity Ink™️ only uses premium tattoo ink to ensure the highest quality of their masterpieces. Their talented and award-winning tattoo artists, local or international, keep up with the latest trends while providing quality artistic work reflective of their experience, professional training, and talent. The studio offers a large variety of tattoo designs ranging from subtle to spectacular: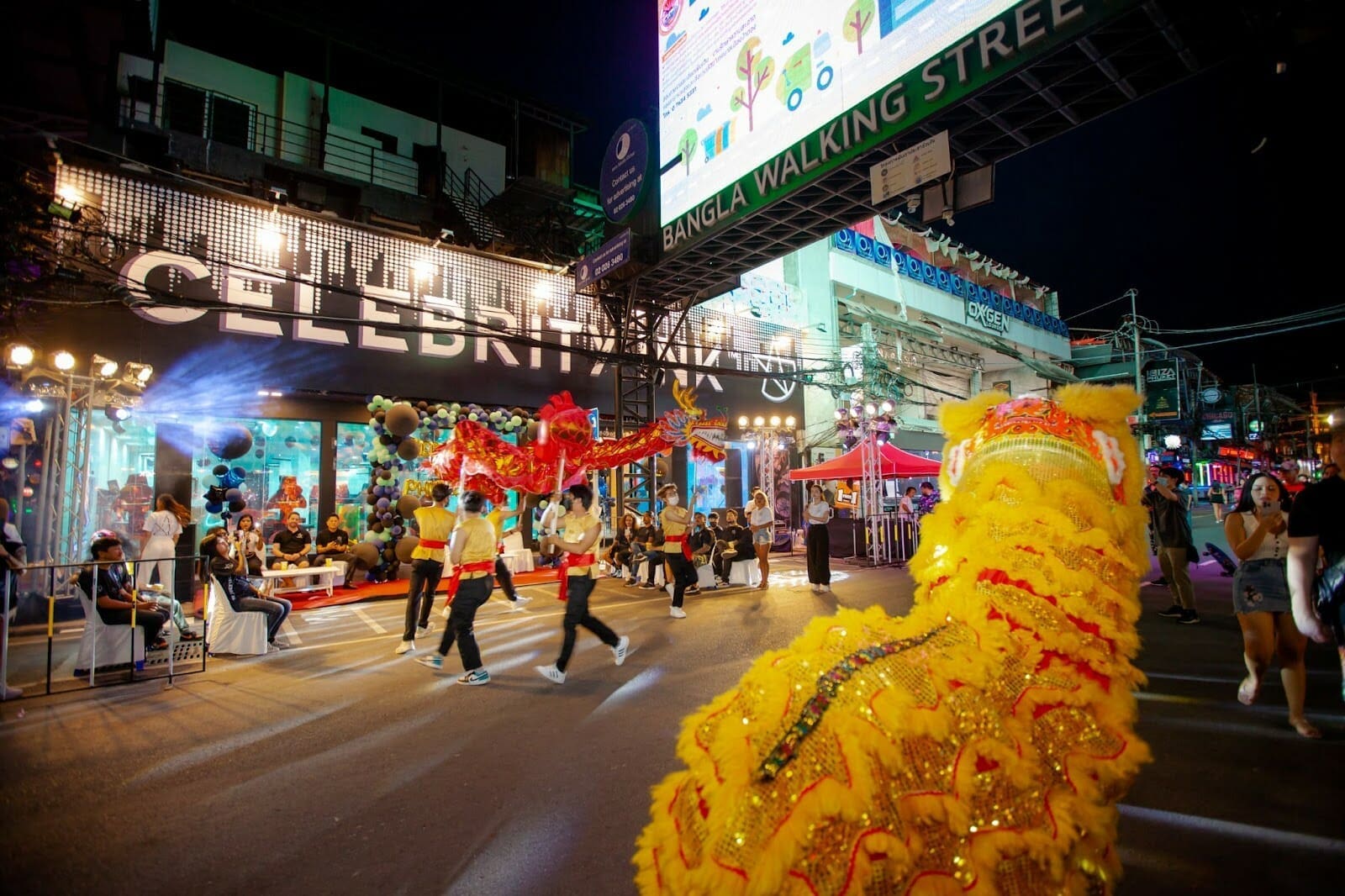 Traditional
Black and Grey
Colour
Mandalas
Hyper-realism
Watercolour
Portraits
Trash-Polka
Dotwork
Script/Lettering
Japanese
Biomechanical
Tribal
At Celebrity Ink™, you are the star of your own story. For a complimentary consultation, visit our Bangla Road studio, or get in touch with us on socials.